Describing People & Things
Kids Club English Resources
6.20€
Engaging, dynamic crafts, worksheets, games and flashcards to teach English for describing physical appearance. All 10 resources include different templates so you can choose the most appropriate for ability, age and skill.
Read More »
1.50€
Simple snowman peg puppets to make and use in a range of interactive play activities. Great for winter, christmas. Made for ESL/EFL kids.
Read More »
FREE
Practise counting, halloween, colours or story vocabulary. Print and play or have kids colour and make their own Meg and Mog jigsaws.
Read More »
6.20€
The Clothes Activities Pack includes over 300 pages of differentiated worksheets, games and craft activities to practise language in a fun, memorable way.
Read More »
3.50€
Clothes – Listen and Choose BOOM CARDS bundle combines 3 sets of digital task cards to practise 36 items of clothes vocabulary. Interactive, fun, no prep!
Read More »
1.50€
Clothes 3 Listen and Point BOOM CARDS are 24 digital task cards that practise 12 clothes headwear and accessories items. Students listen and choose the correct picture.
Read More »
1.50€
These Clothes 2 digital task cards include 24 cards to practise 12 footwear and specific use clothes vocabulary. Students listen to a sentence and choose a picture.
Read More »
1.50€
Digital task cards where students listen and choose the correct clothes picture. This set practises 12 common clothes vocabulary items.
Read More »
2.20€
Clothes Board Games facilitate practise of up to 36 clothes vocabulary items with related structures and phrases. Super easy to differentiate for ability!
Read More »
2.50€
Clothes flashcards, matching cards and game cards. Follow the game suggestions to learn 36 different clothes vocabulary items and other related language.
Read More »
Describing physical appearance songs
Little Red Riding Hood is a classic that most children know. Apart from exploring the possible messages in the story, kids can learn about family, emotions, nature and body parts.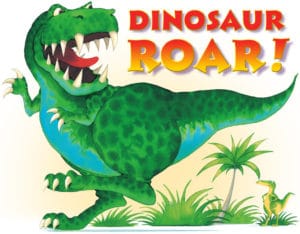 A colourful picture book full of dinosaurs. There's lots of rich vocabulary here for describing appearance and personality that go beyond the basics in a course book. Which dinosaurs do your kids identify with?
The Three Billy Goats is a really fun story to do with kids. They can join in easily with our adapted telling of the story and learn some really useful phrases. It's a nice way to focus on nature and appearance language too.
This story build's on the popular Gruffalo story and gives kids plenty of opportunities to build language to describe appearance. Great for body parts and vocabulary for forest animals.
This popular story will be familiar to a lot of kids in their first language. This makes it perfect for building their language in English. A good story for consolidating body parts, describing appearance and talking about forest animals.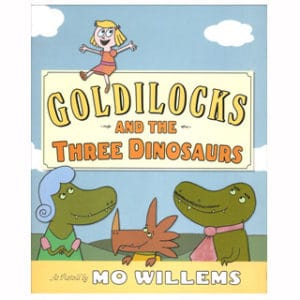 Goldilocks and the Three Dinosaurs Goldilocks and the Three Dinosaurs is a story with a fun twist on the traditional Goldilocks story. Kids who are
Monkey Puzzle (also known as "Where's my Mum?") by Julia Donaldson and Axel Scheffler is a firm favourite with children in our classes. See our resource page to help kids learn body parts, adjectives and describing ability and actions, as well as jungle animal vocabulary.
Kids love telling the monster to 'GO AWAY' bit by bit. Young children learn to overcome their fears of monsters and at the same time, they learn lots of body and descriptive language. See all related resources on this page.