Places, Prepositions & Directions
Kids Club English Resources
€1.50
A whole lot of integrated skills practice with only one sheet of paper. Perfect for working on a farm theme or to complement a farm song or story such as 'Old Macdonald Had a Farm' or 'Oh Dear!' Choose from several variations for kids to fold, cut, stick, colour, draw and write. Follow the activity procedure to create a whole lesosn or series of lessons.
Read More »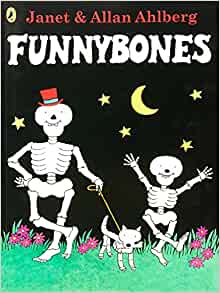 Explore collections of storytelling videos, songs playlists and links to useful worksheets, crafts and other ideas and games for Funny Bones.
What the Ladybird Heard is an engaging adventure that shows us how even the smallest creatures can save the day!
Apart from farm animal vocabulary, this story is great for learning prepositions and acquiring direction language. Of course,the kids love joining in with the animal noises too!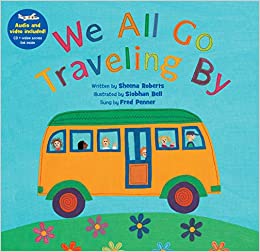 We All Go Travelling By is a catchy and colourful song story that is perfect for teaching about different types of transport. Kids learn colours, useful phrases in the chorus and descriptive words too!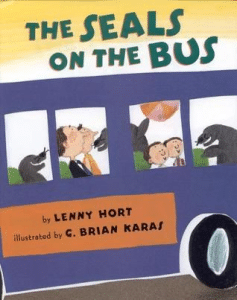 This picture book based on the Wheels on the Bus song is easy for kids to join in with. Kids enjoy predicting the next animal and the funny pictures. Good for learning animal language. What other animals could go on the bus? What sound do they make?
The Three Billy Goats is a really fun story to do with kids. They can join in easily with our adapted telling of the story and learn some really useful phrases. It's a nice way to focus on nature and appearance language too.
One of our favourites, this story captivates little (and not so little!) minds. Rich in language, kids will learn useful phrases and language to talk about feelings, nature, family & friends and more.
Oi! Get Off Our Train is the story of a boy who has a dream about a train ride with his dog. They meet lots of endangered animals along the way. This story is a good springboard into topics such as transport, nature and the environment, animals and the weather.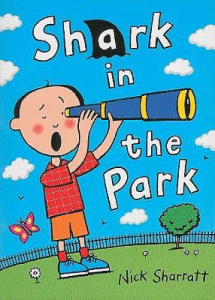 Shark in the Park is the fun story of a boy playing in the park with his telescope. Excellent for helping kids learn complete sentences with 'There is/There are', it's also great for prepositions. Best of all, it lends itself well to play and exploring the world around them.