Kids Club English Resources
8.90€
Save more than 20% on our Enormous Turnip resources. The Bundle includes our 221 page Activity Pack, Digital story with audio, Listen and Choose digital resource and the Enormous Turnip Powerpoint story.
Read More »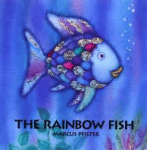 A beautiful story about sharing and friends. The story lends itself well to colour and number vocabulary. How many scales does the Rainbow fish have? How many special scales do the other fish have?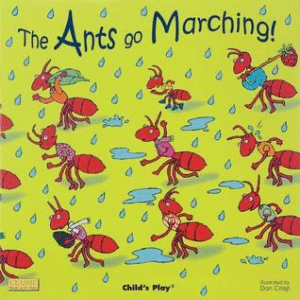 A wonderful song story that kids can learn a lot of language from. At a basic level, you can use it for counting and numbers practice but it is also great for rhyming, weather and even clothes vocabulary.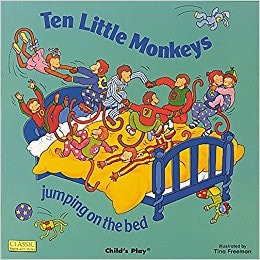 A classic catchy song that kids love. Who doesn't love jumping on a bed?! See the related resources to help kids acquire language for numbers, counting and body parts.
An attractive picture book, this is a great story for practising counting to 20, learning animal vocabulary and learning phrases such as, "Where's the cat?"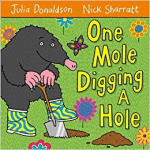 A favourite with young kids, this story is perfect for practising numbers and counting. Set in a garden, it's also great for learning animal vocabulary. The catchy rhymes and silly actions can also be used to increase memorablity.
This is a wonderful picture book about the marshland animals and insects helping a duck stuck in the muck.
See our resources that help you help kids with numbers, counting, animal vocabulary and other useful phrases in this story.
This famous story is always a hit with the kids. Choose to focus on food, days of the week or the butterfly lifecycle. See our resource page for lots of useful related resources.
A classic counting down story with a twist! Kids enjoy watching the ducks escape as the hungry fox comes nearer and nearer. Perfect for learning numbers and some key nature vocabulary too.
Ten in the Bed is based on the classic song but with a fun subplot. Perfect for learning numbers and animals along with the song. The message of sharing is also clearly illustrated.
Over in the Meadow is a popular folk song with many different variations. The song goes from 1 to 10 so is excellent for learning / consolidating numbers and counting. It's great for learning about animals, their habitats, actions and sounds too.