Kids Club English Resources
FREE
A simple but effective resource to complement Dream Snow by Eric Carle. Kids create a Xmas tree collage using a choice of templates and materials.
Read More »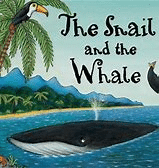 Kids follow the snail and the whale in their adventure around the world. Wonderful for exploring landscape, nature and weather language, this story also highlights the message to help others.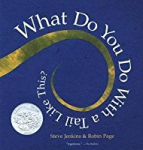 Kids guess which animal the various body parts belong too then learn about the amazing ways the animals use their eyes, nose, ears, tail etc. A great real-life picture book that will interest kids as they learn about animals, body parts and the 5 senses.
The Three Billy Goats is a really fun story to do with kids. They can join in easily with our adapted telling of the story and learn some really useful phrases. It's a nice way to focus on nature and appearance language too.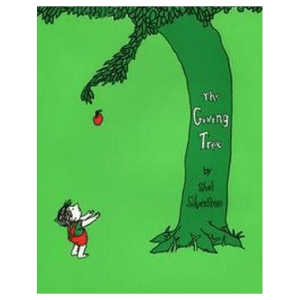 A beautiful story about generosity and helping others. Follow the life of the boy and his relationship with the tree. A bit more serious than most children's stories, but definitely a valuable one. Talk about helping others, nature and/or family & friends.
One of our favourites, this story captivates little (and not so little!) minds. Rich in language, kids will learn useful phrases and language to talk about feelings, nature, family & friends and more.
A magical story about a Dad who gets the moon for his little girl.
See our resource page for some great songs that connect well with this story and help kids learn about the moon.
Owl Babies tells the tale of three baby owls who are waiting for their Mum to come home. Young children will identify with the littlest owl's cries for his Mum: 'I want my Mum!!'
This story is a nice springboard into feeling and emotions language. It is also a nice link into a project on the forest and learning about forest animals.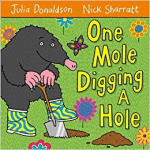 A favourite with young kids, this story is perfect for practising numbers and counting. Set in a garden, it's also great for learning animal vocabulary. The catchy rhymes and silly actions can also be used to increase memorablity.
Oi! Get Off Our Train is the story of a boy who has a dream about a train ride with his dog. They meet lots of endangered animals along the way. This story is a good springboard into topics such as transport, nature and the environment, animals and the weather.
This famous story is always a hit with the kids. Choose to focus on food, days of the week or the butterfly lifecycle. See our resource page for lots of useful related resources.
Brief thief is a very funny story that kids love. It involves poo, pants and conscience! It's a great springboard into the topic of clothes. It could also connect well to the topic of nature too.
A classic counting down story with a twist! Kids enjoy watching the ducks escape as the hungry fox comes nearer and nearer. Perfect for learning numbers and some key nature vocabulary too.