Kids Club English Resources
€1.50
This fully editable pop-up card craft is perfect for reviewing topics or stories used during the school year or to practise summer vocabulary. The comprehensive Activity Procedures are packed with ideas to use this for a whole lesson or for part of your last classes.
Read More »
Mr Bean doing housework video
This classic is great for preschool and lower primary. Find loads of resources, songs and videos to help you teach useful phrases and ordinals, materials, language for intentions and refusals and much more.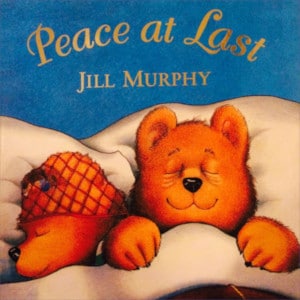 Will Daddy Bear get some sleep?!
Peace at last is perfect for practising house and home vocabulary. This page also includes a fun video about Steve's house.
This fun puppet book is great for daily routines, house, chore and leisure vocabulary.
A nice way for kids to pick up some useful phrases, as well as language to talk about their daily lives.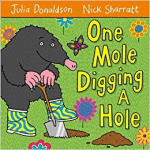 A favourite with young kids, this story is perfect for practising numbers and counting. Set in a garden, it's also great for learning animal vocabulary. The catchy rhymes and silly actions can also be used to increase memorablity.
I am the Music Man is an engaging book based on the popular children's song. This song is language rich and kids easily pick up the key phrases. See our resources that help you make the most of the music, home, family and pets vocabulary.
Goodnight Moon is a classic children's book that has stood the test of time. This is a lovely book to create quiet and calm moments or at the end of the day. It ties in nicely to the themes of routines and home.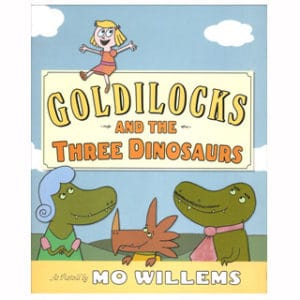 Goldilocks and the Three Dinosaurs Goldilocks and the Three Dinosaurs is a story with a fun twist on the traditional Goldilocks story. Kids who are
Children make Terrible Pets turns the idea of having a pet on its head. Imagine if an animal had a human for a pet! It's a great springboard into several topics, including animals, home, family and responsibility. It's also a good story to introduce and practise prepositions.
Ten in the Bed is based on the classic song but with a fun subplot. Perfect for learning numbers and animals along with the song. The message of sharing is also clearly illustrated.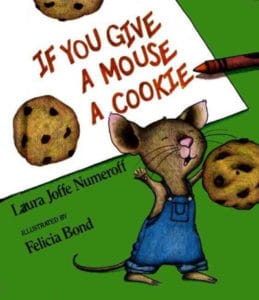 A fun story of consequences, this story might remind children of the 'if's and 'when's that parents give them! It's also great for leading into house and home vocabulary and it can help kids acquire conditional structures and talk about the future.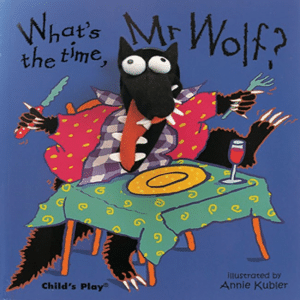 What's the Time Mr. Wolf? is a fun interactive puppet book. The hungry wolf goes through his day until….dinner time! This is the perfect book to learn daily routine language and telling the time. You can also focus on the house and furniture vocabulary in the colourful images.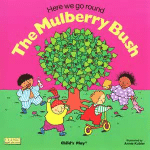 Based on the classic song, it's a great song story to help kids learn the language to describe daily routines. It could also work well as a way to revise clothes or home and furniture vocabulary too.