Kids Club English Resources
€1.50
This fully editable pop-up card craft is perfect for reviewing topics or stories used during the school year or to practise summer vocabulary. The comprehensive Activity Procedures are packed with ideas to use this for a whole lesson or for part of your last classes.
Read More »
Kids really connect with Daisy in this story. They love talking about their likes and dislikes and what would convince them to eat their most hated foods. Perfect for developing food, daily routines, places in a town and conditional language.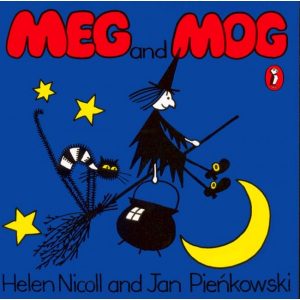 The original Meg and Mog story is perfect for halloween. The kids will enjoy the spell that goes wrong and the colourful images. Good as a springboard into clothes, animals and/or food vocabulary.
This split-page book is fantastically interactive. Kids change the picture combinations to ask 'Do you like..?' questions. Salt on your head? Toothpaste on your toast? Ketchup on your chips? What other combinations can your kids come up with?
A classic story that is full of useful repetition. See our resources for helping kids acquire language related to friends and family, pets and food. Teaching with this story is great for learning lots of useful phrases too.
This famous story is always a hit with the kids. Choose to focus on food, days of the week or the butterfly lifecycle. See our resource page for lots of useful related resources.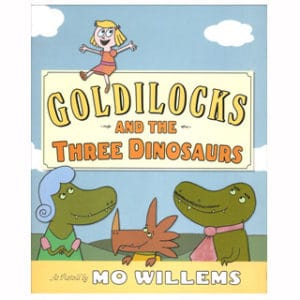 Goldilocks and the Three Dinosaurs Goldilocks and the Three Dinosaurs is a story with a fun twist on the traditional Goldilocks story. Kids who are
All Mine! is a fun story about sharing that young children can easily relate to. This story is also a good springboard for exploring emotions, animals and food language.
Digital and Printable Food Games
Play these food games directly on mobile, tablet, computer or interactive whiteboard. Alternatively, click on the title links to find printable worksheets and alternative versions of the digital games. You can also edit the content to tailor it to your students' needs.
This catchy chant from the British Council is perfect for primary students who might find the other songs a bit young for them. There are some downloadable worksheets included too! Once the kids are familiar with the chant, get them to adapt the words to other food types.
Extremely creative ideas and fun videos (not to mention incredible engineering skills)that older kids might enjoy. He has lots of projects that are food-related. You could elicit different food and drink and then watch one of the videos to see which ones appear.