Kids Club English Resources
2.50€
Digital task cards to complement the Enormous Turnip. Kids listen and choose the correct story picture. Perfect for EFL/ESL or teletherapy.
Read More »
Owl Babies tells the tale of three baby owls who are waiting for their Mum to come home. Young children will identify with the littlest owl's cries for his Mum: 'I want my Mum!!'
This story is a nice springboard into feeling and emotions language. It is also a nice link into a project on the forest and learning about forest animals.
It's Not Fair is a story that all children with brothers or sisters can identify with. This story connects well to the topics of Family and Daily Life.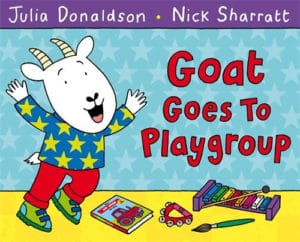 Goat Goes To Playgroup is a story that preschoolers will find very easy to identify with. Follow Goat through the adventures of a typical day at kindergarten. This story connects well to a number of different topics. You could explore daily routines, sports and leisure or school.
Children make Terrible Pets turns the idea of having a pet on its head. Imagine if an animal had a human for a pet! It's a great springboard into several topics, including animals, home, family and responsibility. It's also a good story to introduce and practise prepositions.