Colours, Shapes & Patterns
Kids Club English Resources
€1.50
This fully editable pop-up card craft is perfect for reviewing topics or stories used during the school year or to practise summer vocabulary. The comprehensive Activity Procedures are packed with ideas to use this for a whole lesson or for part of your last classes.
Read More »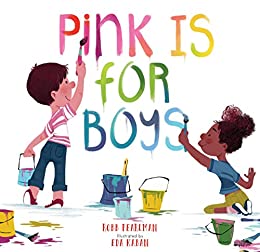 Pink is for Boys is a great picture book to teach the English for colours, while sending the important message that all the colours are for everyone.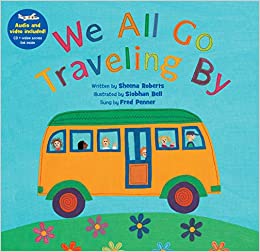 We All Go Travelling By is a catchy and colourful song story that is perfect for teaching about different types of transport. Kids learn colours, useful phrases in the chorus and descriptive words too!
Socks is a fun picture book that will send kids' imaginations into overdrive. How many things can they repurpose a sock for?! The socks songs on this page will give them a giggle too : )
Meg, Mog, Owl and DINOSAURS! What a combination!
Great for reviewing colours, shapes and numbers in this fun story of a spell going wrong.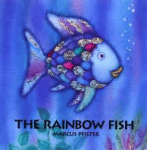 A beautiful story about sharing and friends. The story lends itself well to colour and number vocabulary. How many scales does the Rainbow fish have? How many special scales do the other fish have?
This funny book will have kids giggling at all the strange pants. What kid doesn't like pants?! This story will obviously tie in with the topic of clothes, but is also useful for a focus on colours, patterns.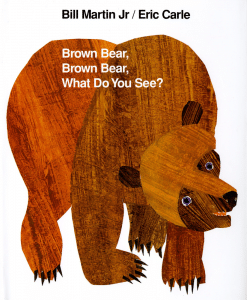 Brown Bear, Brown Bear, What Do You See? is a classic kids' book perfect for the littlest learners. The wonderful illustrations and catchy rhyme easily capture the attention of young kids. It's perfect for helping kids learn colours and animals vocabulary.
Elmer is one of the most popular kids' books in many languages around the world. The message that it's ok to be different is an important one for children. Check out our Story Resource Page to help kids practise colours, patterns and animal vocabulary.
This song picture book is a lot of fun. It's perfect for practising colours, farm animals and pets and learning chunks such as, 'I don't know why' and 'there was a'.
Kids love telling the monster to 'GO AWAY' bit by bit. Young children learn to overcome their fears of monsters and at the same time, they learn lots of body and descriptive language. See all related resources on this page.